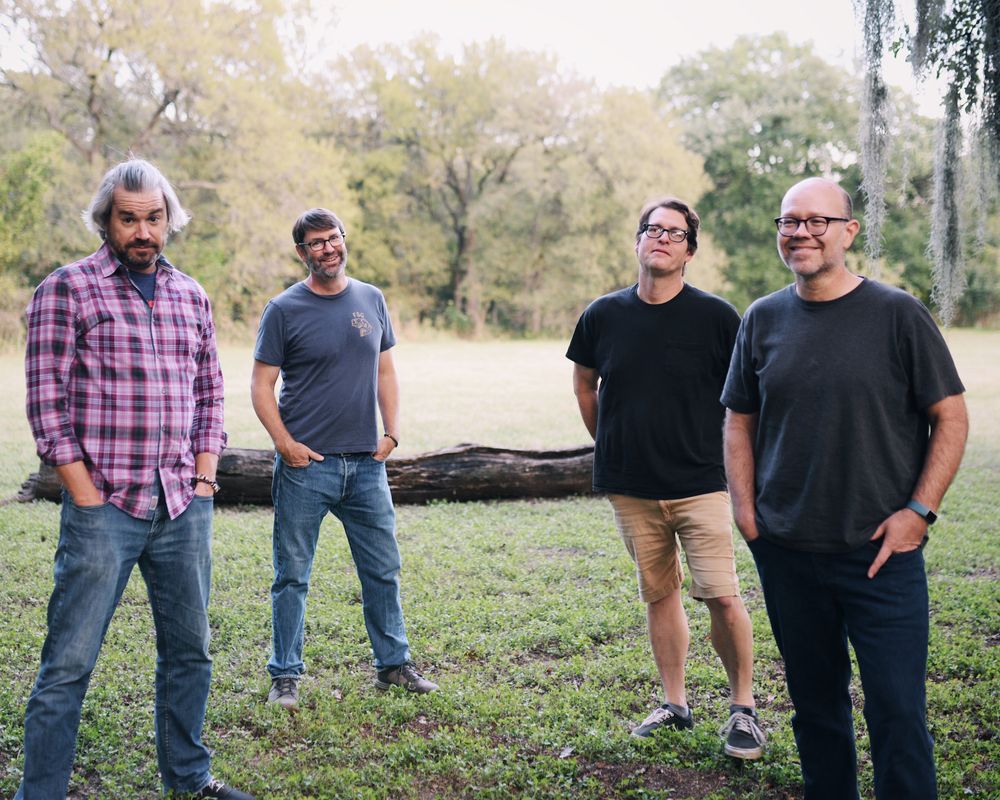 the band
Convicted of stabbing his cousin to death in a bar fight over a woman, Huddie Ledbetter, was sentenced to life in prison on a labor farm in Sugarland, Texas. Leadbelly had already earned a following, traveling the South for years with the legendary Blind Lemon Jefferson after their meeting in Deep Ellum in 1912. So naturally, Governor Pat Neff began to bring friends and family to picnic at the prison and hear Leadbelly sing real songs about hard luck. Leadbelly wrote a tune for one of these visits called "Governor Pat Neff", wherein he pleaded his case and stroked the proper ego to the point that a pardon was eventually granted. Leadbelly was back out. For a little while anyway.
And despite a rather undistinguished two terms as Governor of Texas, Pat Neff did one other thing right.  His family donated land along the Paluxy River that would become the state's first state park and in so doing, launched the Texas State Park system. That park became known as Mother Neff.
Growing up in Norman, Oklahoma Tobin Scroggins didn't know any of that, of course, and yet, a unique lodestar of experimental music was growing nearby. If the Flaming Lips can exist in Norman then, by God, what else could be out there? And with that, and under the guise of eventual University enrollment, Toby packed his shit and drove Austin, TX looking for the like-minded, eventually peeking into the void with various musical projects including The Mittens, The Dismukes and Adult Rodeo.
Pete Stiles had emigrated to Austin at about the same time as Toby and soon found himself musically embroiled as well. He spent a decade as a musician on Bloodshot Records, playing hundreds of shows and releasing half a dozen recordings with his bandmates The Meat Purveyors (who played their very first show with The Mittens)  and picking the telecaster across Texas with the likes of D.B. Harris, Ransom Tullis and The Danged. Eventually he settled into a role as first-call rock band mandolin, a position, akin to back-up quarterback in the NFL, that kept him busy yet yearning for some new territory to explore. He set out to do just that.
Multi-instrumentalist Grae Baker, was a fixture in roots, groove, and indie bands in both Charlotte and Chapel Hill, N.C. As a recent Austin transplant, he had yet to be discovered by the music scene in Austin and was, therefore, quickly recruited to play bass before word of his arrival spread. He brings a skill set that combines a formal musical education with a lust for pushing that shit aside and getting funky.
Zack LeBlanc arrived in Austin after category-5 Katrina knocked on his door in 2005, and in deference to Texas friends and Texas BBQ, never returned.  As a native New Orleanian, he has drumming deep in his DNA and was, from birth, fed a steady diet of N.O. jazz, funk and R&B. He has drummed in bands both punk and post-punk and it is rumored that he has never been fingered for dragging the tempo. Ever.
With this sundry collection of talents and experiences, Mother Neff sets out to explore the musical Kármán Line; the cosmic corner where Southern soul, Texas guitars and Louisiana rhythms can create a little star dust to sprinkle over your beautiful hearts. Please join us out there.